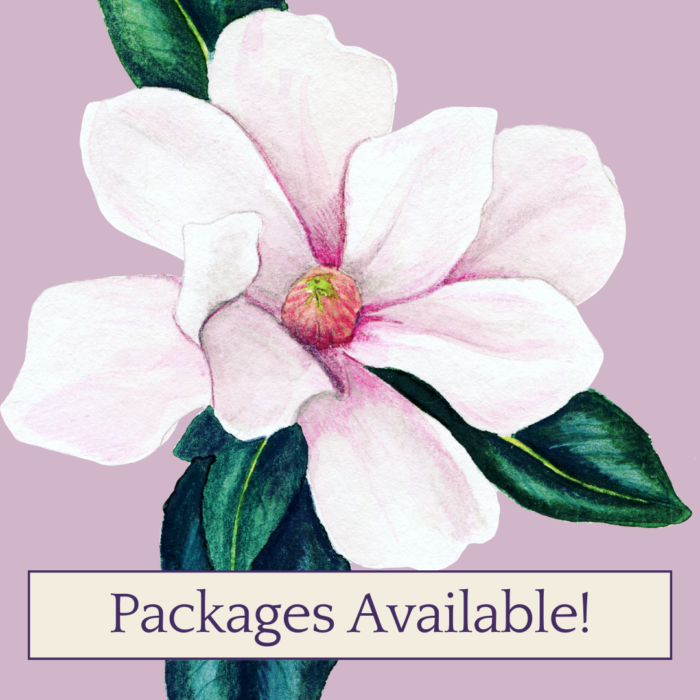 Consult Packages: Choose the One That's Right For You
Why Choose a Package?
To get the best results from lactation care, follow up is key! Magnolia Lactation has created packages to represent the most popular combinations of consults. The best part? When you purchase a package, you receive a discount on your consults over purchasing individually. You also have the option of choosing a payment plan. Win-win.
Ultimate Breastfeeding Support Package
Start your breastfeeding journey armed with a personal consult that will prepare you for the first latch and beyond. Have peace of mind knowing that you will receive a full assessment and time to ask questions that come up as you go along.
In-home prenatal consult
Initial in-home consult
Follow-up in-home consult
Three In-Home Consult Package
This is a great choice when you are facing a challenge such as "tongue-ties" or recovering from a NICU stay. Receive continued care and guidance as you navigate through these challenges.
One initial in-home consult
Two in-home follow-ups
Initial Consult + Follow-Up Package
Have an in-person follow up ready to go in order to assess weight gain and latch improvements.
One initial in-home consult
One in-home follow-up
One Virtual + One Initial In-Home Consult
The virtual consult is a great flexible option. You can use it for a prenatal consult, as a follow-up to an in-home consult, or when you're ready to talk pumping or back to work strategies.
One virtual consult (you choose how to use!)
One initial in-home consult
Virtual Package
Use these virtual visits as you choose! Prenatal, breastfeeding help, pumping help, back-to-work consults are all options.
Have questions about packages? Feel free to reach out to hello@magnolialactation.com to chat about your choices.
Amanda is an RN, IBCLC (lactation consultant) who helps breastfeeding families through classes and home visits in the greater Baton Rouge, La area. Secure virtual visits are available for breastfeeding support no matter the location.
All information on this website is intended for educational purposes only and should not be construed as medical advice. Magnolia Lactation Consulting encourages all families to have close communication with the medical providers of their choice.