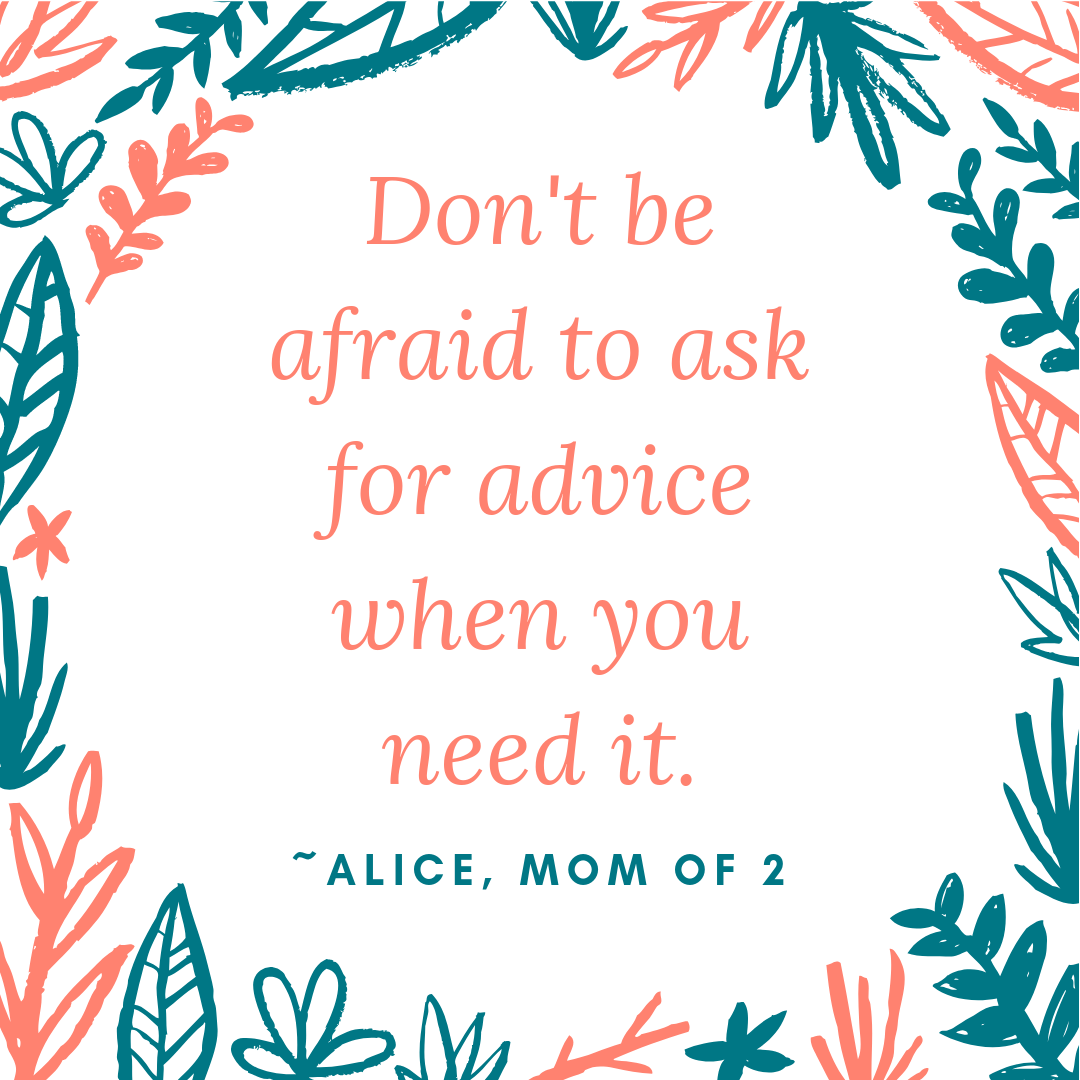 From time to time we are going to spotlight a Baton Rouge, La area breastfeeding mother. We'll hear about her expectations, her challenges, and what she has learned. Each breastfeeding family has a unique experience, with different values and different goals. These experiences and goals may be different from your own, and that's okay to recognize. May you be inspired by their achievements, may you feel comforted in their similar struggles. Here is a window into another journey.
Alice is a mom of two, 8 year old Claire and 3 year old Dresden. Her introduction to breastfeeding came while she was growing up – she was able to see her mother nursing her younger brother.
Growing up I was 13 y.o when my brother was born. I saw how easy my mom made it looked and was like I'm going to breastfeed my babies when I have them. Look how easy it is, no bottles, no heating milk up, etc. I can do it, if mom can right? WRONG.
Prior to having her first child, Alice took a breastfeeding basics class through a local hospital. She had witnessed an easy course with her mother and assumed her experience would be the same. However, her experience was different and there were some unexpected challenges.
When Claire was born, my milk came in with no problem. She was having trouble latching on and basically wasn't getting any milk from me. When she did it was very painful–my nipples were cracked and bleeding. When she was born she weighed 7'11", when they gave her her first bath (think it was day 2?) they weighed her and she had lost 1 lb. The pedi on call came in and said because she had dropped so much weight so quickly I had to supplement formula.
Alice was upset about what was happening, but she kept moving forward. She describes her husband as her biggest supporter and he helped her to find a nursing position that worked well. Even as she supplemented, she kept putting her baby to the breast. Eventually they had things figured out and she no longer needed to supplement.
It was sad for me because I really wanted to BF her but it wasn't working out at that point so I just cried and bottle-feed her. She was so happy and content but I thought I was supposed to be the one to do that for her. I ended up supplementing her for about a week, switching off between formula and nursing. I remember her latching onto the left breast with no issues, but whatever position I tried to put her in on my ride side it just wasn't working out.

Finally my husband suggested trying the side football hold with a pillow propped underneath her she latched. Thank goodness!! It only took 6 days to figure that out. I overcame my challenges by being persistent and kept going even though the first week was the hardest. I supplemented her for exactly 7 days. I listened to my instincts and kept putting her to my breast. My husband was also my biggest supporter. When he saw how upset I was getting he suggested the position that helped. He never gave up on me therefore I never gave up on myself. I successfully nursed her for 2 years.
After learning through some challenges with Claire, Alice had less of a learning curve with Dresden. She went on to nurse him for three years, even while working full time.
For my son, Dresden he was a trooper from the beginning. He latched with no issues and I successfully nursed him till he was a little over 3 y.o. Also, during both times I was working FT and pumping 3 times a day in their first year for to bring milk to daycare. After year 1, my body adjusted to their supply and I just fed them when they were with me up to 6 times a day.
With six years of nursing under her belt, Alice offers support to her fellow breastfeeding moms. She shares her advice and encouragement for moms who are facing their own struggles. Alice reminds moms:
Keep going! Don't be afraid to ask for advice when you need it.
Amanda is an RN, IBCLC (lactation consultant) who helps breastfeeding families through classes and home visits in the greater Baton Rouge, La area. Secure virtual visits are available for breastfeeding support no matter the location.
All information on this website is intended for educational purposes only and should not be construed as medical advice. Magnolia Lactation Consulting encourages all families to have close communication with the medical providers of their choice.