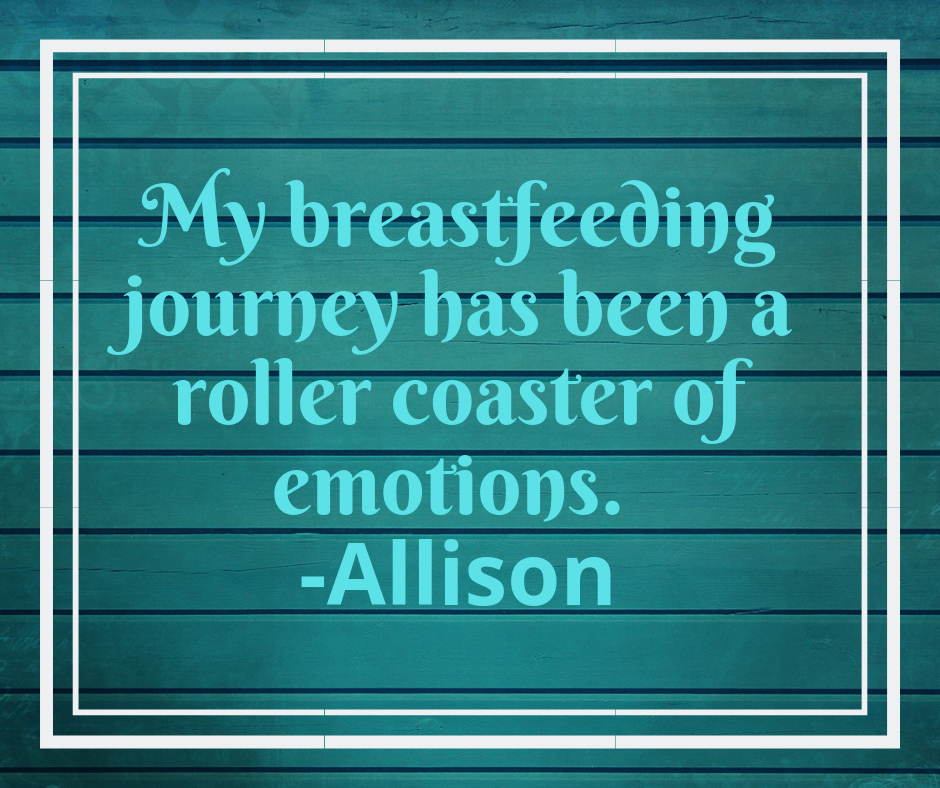 From time to time we are going to spotlight a Baton Rouge, La area breastfeeding mother. We'll hear about her expectations, her challenges, and what she has learned. Each breastfeeding family has a unique experience, with different values and different goals. These experiences and goals may be different from your own, and that's okay to recognize. May you be inspired by their achievements, may you feel comforted in their similar struggles. Here is a window into another journey.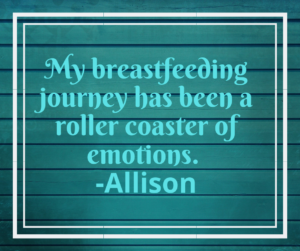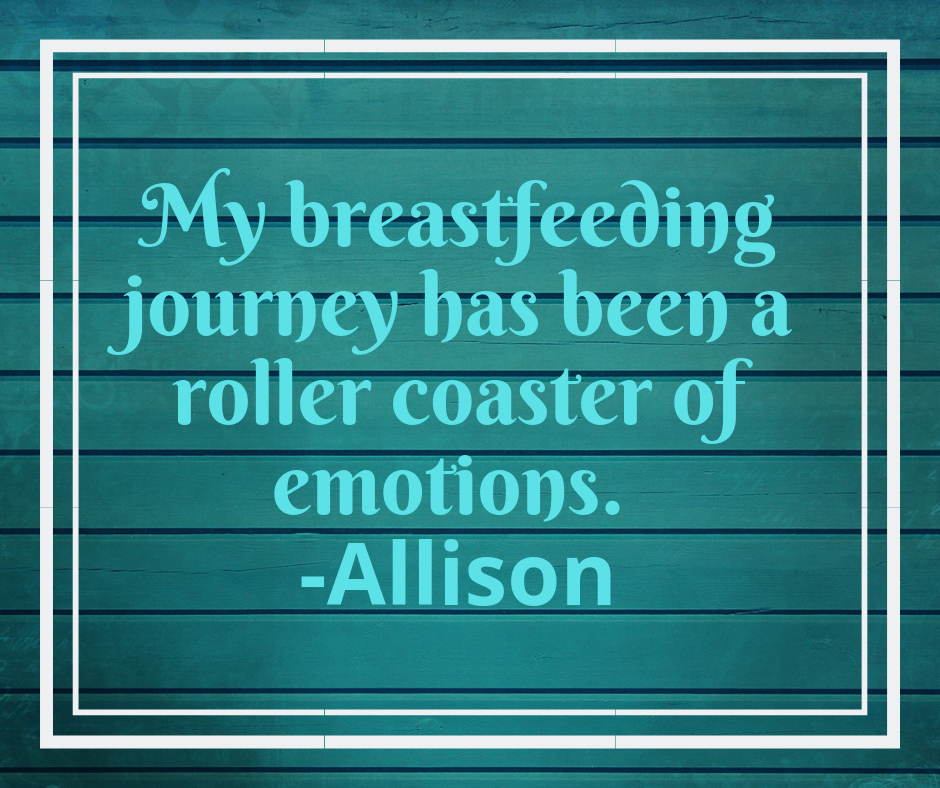 Allison's Story
Allison is a mom to two kids, cares for two dogs, and also works full time as a Registered Dietitian. She enjoys crafting, organizing, good food, and wine. Leona is her oldest child, at two and a half years old. She was breastfed for nineteen months between nursing at home and Allison pumping while at work. Her youngest child is Lincoln, is just three months old. He was born prematurely with several several issues that caused feeding difficulties. Lincoln gets his nutrition through a g-tube.
Allison took a hospital breastfeeding class, but the actual experience was different than she expected.
"Breastfeeding Leona was much harder, yet so much more fulfilling than I expected. I expected it to immediately feel natural and like second nature, when in reality it took lots of practice and work at first. As we approached her first birthday and thoughts of weaning crossed my mind, I realized that we had an incredible bond that I wasn't ready to lose. When I became pregnant with Lincoln, I was genuinely looking forward to breastfeeding him. As I mentioned earlier, he was born premature so I immediately began pumping after he was born. Doctors were hopeful he would be able to breastfeed, but after recovering from surgery and being cleared to try bottles, we found that he was unable to nurse or even take a bottle. I was very prepared to breastfeed Lincoln and didn't even consider anything else, so it was a big reality check. I do feel grateful that I am able to pump so he still gets breastmilk."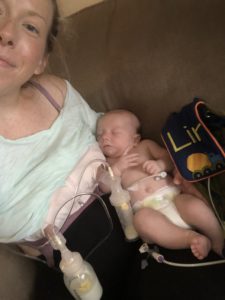 By now, Allison is a pro at pumping, but even so she is challenged to find the time. Between a busy toddler and an infant there is always something going on. Her best pumping time? In the car.
As she has worked through her personal challenges, Allison sites her husband as a great source of help. She also made use of the lactation consultants in the hospital after Lincoln's birth.
"Lincoln spent almost 8 weeks in the NICU, so I was fortunate to have a lactation consultant available at all times and she was a huge help. My husband has also been a huge supporter of me breastfeeding with both Lincoln and Leona.

In short, my breastfeeding journey has been a rollercoaster of emotions. There have been some hard times, but a lot of great moments that make up for it. While breastfeeding Lincoln didn't work out as planned, it's fulfilling and motivating to know that I am still able to give him the best start to his life that I can by spending the time pumping for him."
In hearing Allison's story we're impressed with the reality that things do not always go as planned. Preparing and arming ourselves with information puts us ahead of the game. But as we meet our babies and learn their special needs, flexibility comes into play.
"With Leona, I didn't know what to expect and in retrospect I hit the jackpot and it set my expectations high for nursing future babies. I wish I would have gone into Lincoln's pregnancy with smaller expectations because our experience has been completely opposite of what I anticipated and it made it that much harder to accept that he couldn't breastfeed.

Prepare yourself as much as possible, but realize that there will still be a huge learning curve once baby is born."
Thank you Allison, for sharing your journey.
Amanda is an RN, IBCLC (lactation consultant) who helps breastfeeding families through classes and home visits in the greater Baton Rouge, La area. Secure virtual visits are available for breastfeeding support no matter the location.
All information on this website is intended for educational purposes only and should not be construed as medical advice. Magnolia Lactation Consulting encourages all families to have close communication with the medical providers of their choice.