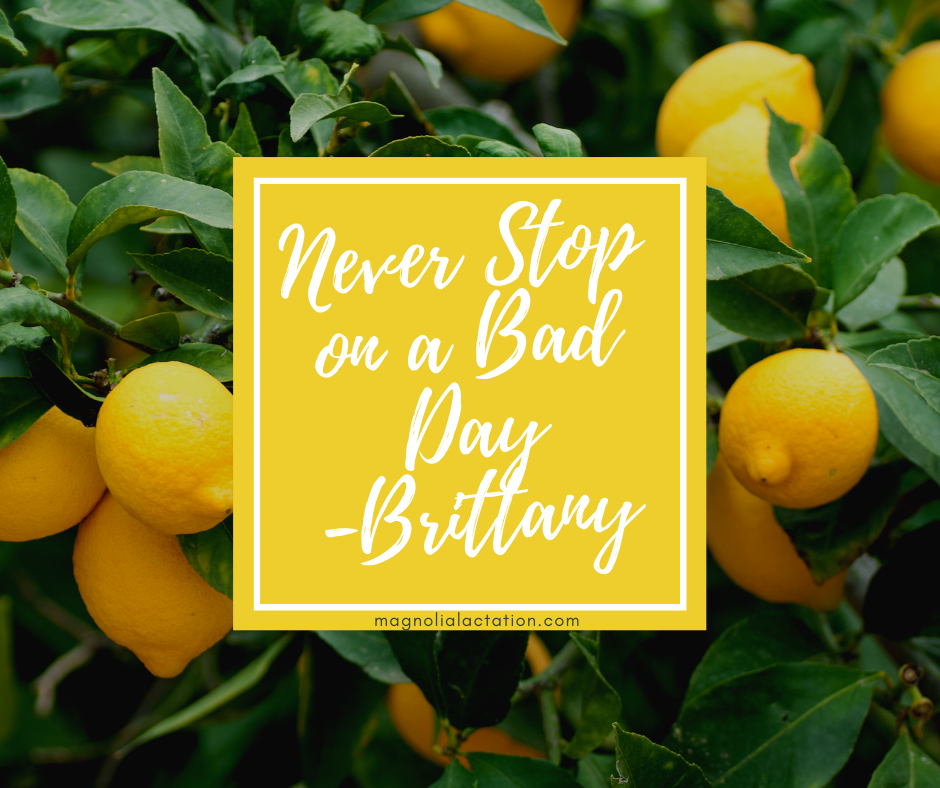 From time to time we are going to spotlight a Baton Rouge, La area breastfeeding mother. We'll hear about her expectations, her challenges, and what she has learned. Each breastfeeding family has a unique experience, with different values and different goals. These experiences and goals may be different from your own, and that's okay to recognize. May you be inspired by their achievements, may you feel comforted in their similar struggles. Here is a window into another journey.
Brittany is the mom to a sixteen month old little girl. She manages the office for a local crane company and her husband is a tugboat captain, working on the Mississippi River. Before having her sweet girl, she took a hospital breastfeeding class. Her best friend nursed her child through eighteen months and Brittany looked to her for support. Breastfeeding turned out to be more challenging than she was expecting. She enlisted the help of a pediatric dentist and a speech therapist.
"The first month of my daughters life was very rough and exhausting – more so than the normal newborn. She was constantly screaming in pain and would never sleep. I only slept maybe a total of 10 hours for the first week of her life. We discovered that she had a lip and tongue tie and that her latch was shallow. We saw a pediatric dentist for the diagnosis of the ties, who sent us to speech and feeding therapy. The pediatric dentist felt that the ties weren't severe enough to do a frenectomy, but wanted an opinion from the SLP. The SLP worked with us on my daughters gag reflex (reason for her shallow latch) for 2 months while I was on maternity leave. Although therapy did help, her latch was still pretty shallow after all was said and done. I'm not sure if I just became used to her latch and the pain associated with it, but it never really bothered me after a while."
Brittany kept going, even when she returned to work.
"After a few months of me back at work, she started to prefer the bottle. I tried everything that was recommended (pacefeed, slow flow, etc). This was around 4 months, and she never really nursed again during the day. As she got older, it got harder because she is very easily distracted. She continued to nurse while she was sleepy (mornings and ALL night), but would not during the day. This put a huge strain on me while at home with her in the evenings and on weekends. My husband works on the river and I was by myself with her a lot. Not only was she extremely high-needs, this just added fuel to the fire. Most nights I had to get my mom or MIL to come watch her while I pumped and showered because I wouldn't have been able to otherwise."
Thankfully she wasn't afraid to ask for help from her family. Her work environment was also key to keeping her going. Brittany managed her goals and expectations day by day and was able to provide breastmilk to her daughter for fifteen and a half months!
"I wanted to give up just about every single day because it was so much harder than I ever thought possible. How can something so natural be so difficult? I thank God for a great boss who's wife breastfed 3 kids, so he understood my need for pumping, and for great support at home. I wouldn't have made it past leaving the hospital without them. Everyone sets a goal – I was literally taking it day by day because that's all I could do. We made it to 15.5 months and I stopped for my health, she would've kept going. I'm so incredibly proud of how far we came. I wanted to give my baby girl the very best that I could and it is worth everything we went through."
Should they be blessed with another baby, Brittany feels confident she is prepared to expect the unexpected.
"I think with anything in life, you wish you knew more about certain things before getting into them. No one can prepare you for what you're going to endure because there is no telling how your experience will be. I think I knew as much as I could before giving birth, but with experience comes knowledge, and I know a significant amount more than before. I'm well prepared for my next child if we're blessed again.
Never stop on a bad day. Pumping is breastfeeding. It is so worth it! It is okay to take care of yourself first if need be."
Keep this sage advice in mind when you're having a rough moment – never stop on a bad day. And if you're having a bad day – reach out for help! Support is right here.