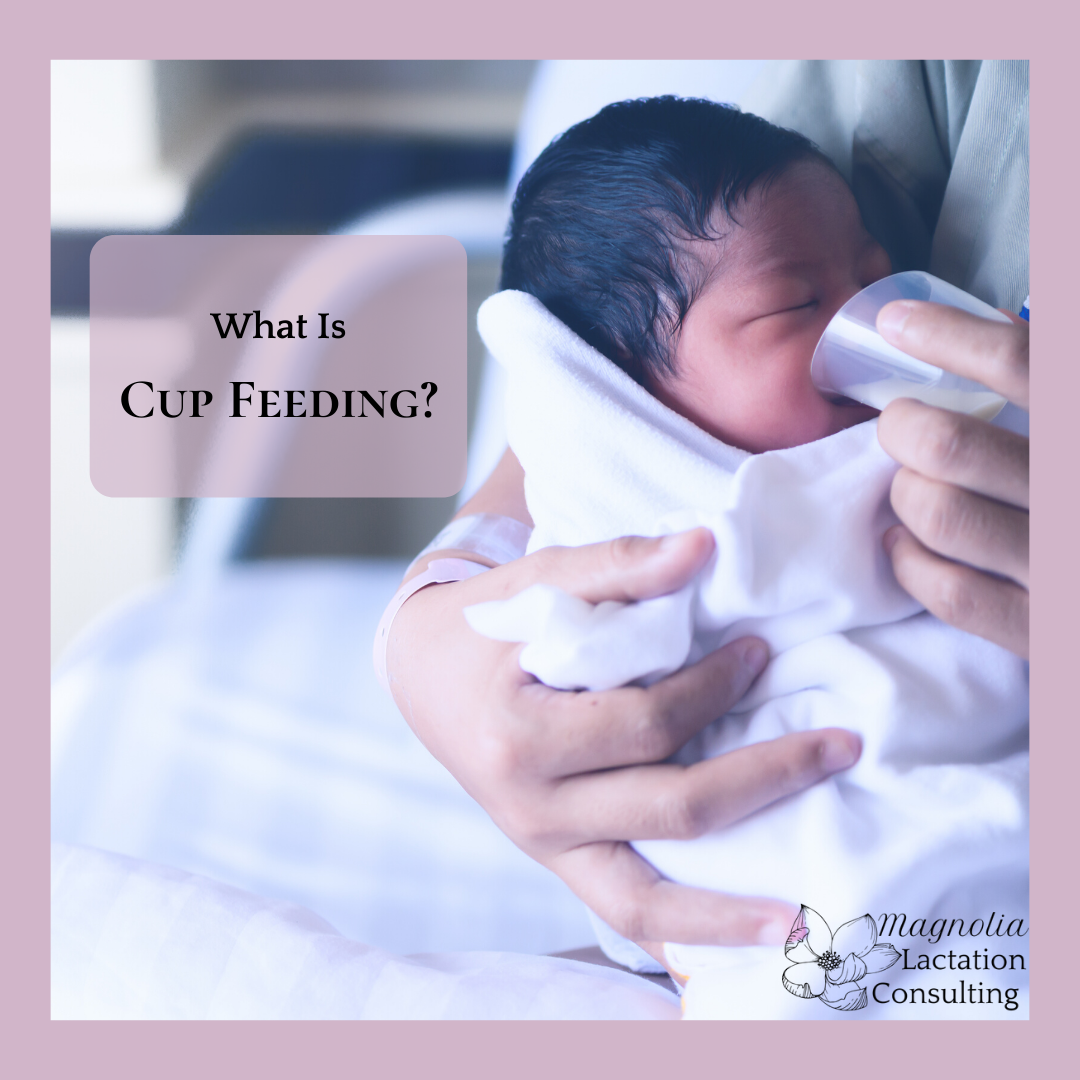 The first rule of lactation care is, "feed the baby." If feeding at the breast went easily all the time, the world wouldn't need IBCLCs. Sometimes there are challenges, and that's ok, we will find our way through them. In the meantime, we have to get milk into the baby. In the early days, we try to avoid artificial nipples so that baby has an easier time going back to the breast.
Syringe Feeding
If you're in the hospital and encountering an issue, syringe feeding may be the method that is introduced first. With baby in a semi-upright position, insert a clean or gloved finger gently into baby's mouth until baby starts sucking and swallowing. Place the syringe in the corner of the mouth and gently advance the plunger to deliver the milk. If baby stops sucking, then you stop pushing the milk.
It was a little difficult to find a good video on this method because there were many videos showing an incorrect technique. Check out this short video to see what it should look like. And for a more in-depth example, here you go.
Spoon Feeding
Though syringe or finger feeding is more common, this is an especially good way to supplement a newborn. During the first 24 hours, 5mL (one teaspoon) is an average feeding volume. Again, with baby semi-upright, put the spoon gently near the lips in a sideways position. Allow the baby to lap up the milk rather than trying to pour it in. Here is a sweet example of what that looks like.
Cup Feeding
While there are some very nice cups made just for this purpose (ex: nifty cup), a regular medicine cup will do. With infant in a supported, semi-upright position, tip the cup until the milk is just brushing against baby's lips. The idea is for baby to move the lip and tongue to lap up the milk, rather than pouring it into baby's mouth. Global Health Media, as always, has a beautiful video on this technique, showing that even small babies can be supplemented with a cup. Dr. Jack Newman also has a great example.
Amanda is an RN, IBCLC (lactation consultant) who helps breastfeeding families through classes and home visits in the greater Baton Rouge, La area. Secure virtual visits are available for breastfeeding support no matter the location.
All information on this website is intended for educational purposes only and should not be construed as medical advice. Magnolia Lactation Consulting encourages all families to have close communication with the medical providers of their choice.