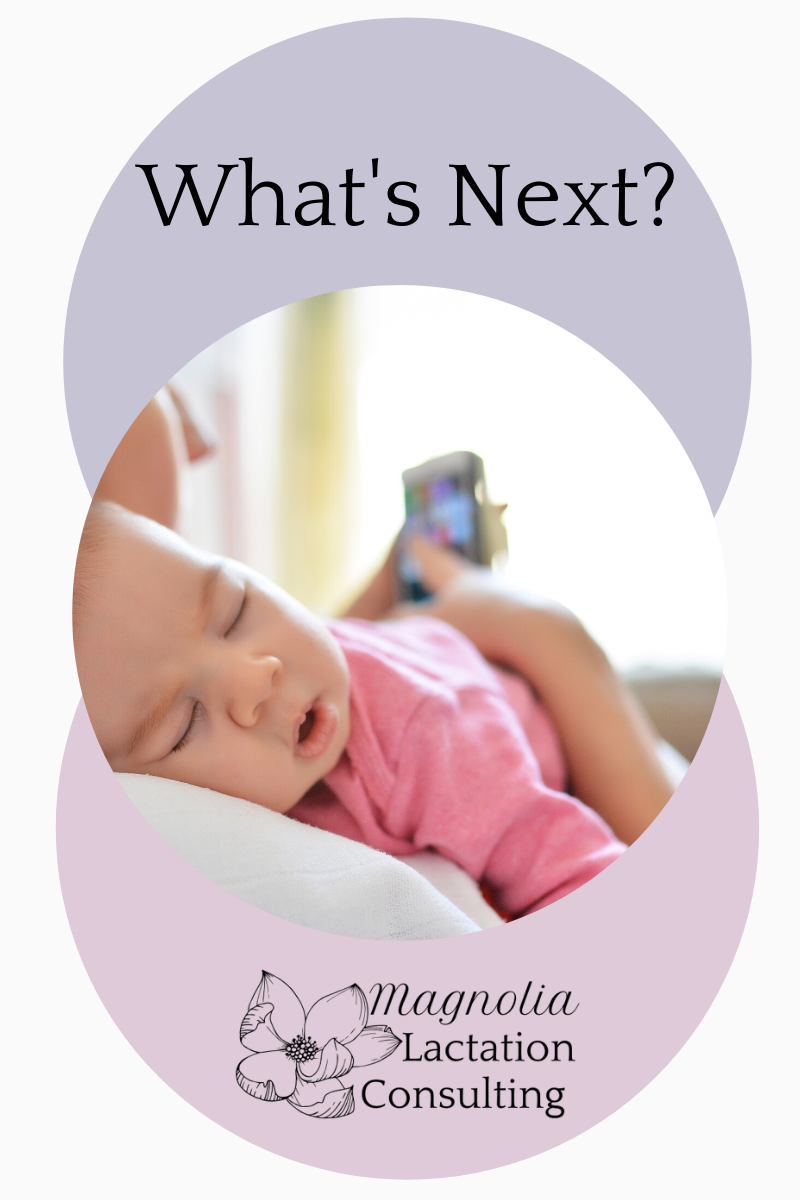 Whether you have booked a virtual or a home consult, you're probably wondering what the next step is.  No matter what type of visit it is, start here:
If you have requested a consult and have not received a confirmation in a timely manner, please text 225-230-9054.
Check your email.  The details for accessing our secure client portal will be there.
Read and sign the Consent for Care and the Notice of Privacy Practices.  These forms are important, and we can't see you unless they have been read and signed.
Next, fill out the intake form.  This will give your IBCLC important information – from where you live so she can navigate on time to your consult, to the details about what you have been experiencing.
Paying for your visit: your consultant can send an invoice to pay online before your visit or you can pay with a card at the visit.
If you have made an appointment because you are having breastfeeding challenges, hang on tight:
Feed the baby.  Feed at the breast as tolerated for you and baby.  If milk transfer is not effective, then supplement after a limited time at the breast.  You can use an alternative feeding method like cup, syringe, or spoon-feeding.  If you're using a bottle to supplement, please take a moment to learn about paced bottle feeding.
Protect your supply.  Any time baby is supplemented away from the breast, it's important to pump or hand express to make sure your body knows you still want to make milk.  Even if baby has gone to the breast for a limited feeding, pump and/or hand express after supplementing the baby.
Heal your nipples.  If there is nipple damage such as cracking or bleeding, make sure to give them some TLC.  It's also important to prevent possible infection. Wash gently once a day with warm water and mild soap.  Using a polysporin ointment can be helpful, as well as a gentle nipple ointment.  Avoid tight-fitting bras and tops, go without any if you're able.  You will get more specific instructions during your visit depending on your particular needs.
Curious about how a home visit goes? Click below to learn more.